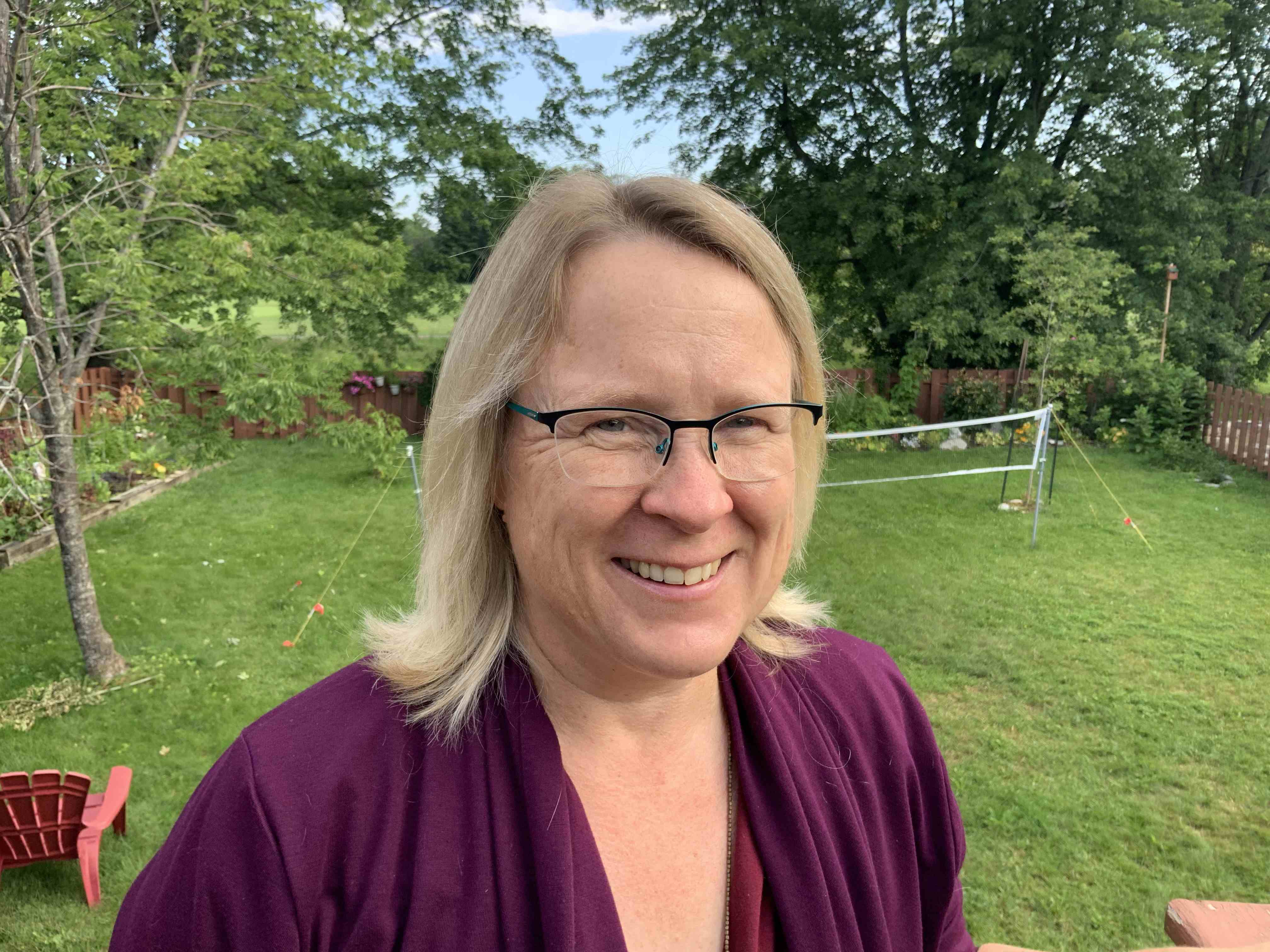 Tiina Liinamaa, Administrative & Research Assistant
Tiina is a Queen's grad, holding a B.ScH in Life Sciences and a MSc in Physiology. Tiina has lab bench experience (surgery, fluorescence microscopy, tissue processing) as well as 20+ years of qualitative and quantitive data analysis experience in clinical, chronic disease, health policy and mental health research. She spent 4 years living in Pasadena, California where she worked in industry and at University of Southern California.
Tiina holds certificates in Therapeutic Recreation (St. Lawrence College) and yoga teaching training. She has experience working as a caregiver and received specialized dementia care training.
In her spare time Tiina loves cooking the world, eating chili peppers, travelling, and enjoying nature on hikes and gardening. Tiina also belongs to the Kingston Lapidary and Silversmithing Club where she loves to melt silver, cut rocks and hang out with other rock-lovers.